Why
Sage
One
Accounting?
This cloud based online accounting services using Sage One Accounting, our clients can easily get started managing their business finances and we can log in to monitor their progress every step of the way.
There are no limits on the number of transactions or invoices you can process each month and your data is kept secure and regularly backed up.
You can access Sage One Accounts anywhere, anytime using an internet connection – it's web browser based so you don't need to download or install any software and you'll always be using the latest up to date version.
What
can
Sage
One
Accounting
do?
Designed for small businesses, Sage One Accounts allows us to work with business owners to easily import data using the data import wizard, to manage VAT and file returns online, keep track of business finances with statements of activity and much more.
---
Process
Payments
Online,
By
Phone
or
via
Mail
Order
Sage One Accounts integrates with Sage Pay – allowing you to process payments online, by phone or via mail order.
Quickly add a pay now button to your invoices to allow your customers to pay you easily online.
Sage One Accounts will automatically register all payments to your chosen bank account, improving your cash flow reporting and saving you time on data entry.
---
Submit
VAT
in
a
few
clicks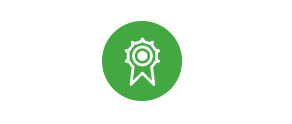 Paying VAT on time can be critical to a business – Sage One Accounts calculates your VAT and allows you to submit online.
Sage One Accounts can calculate VAT under all of the main schemes for small businesses including Flat Rate.
It can also cope with changes to your VAT scheme such as registration part way through a year, and if the VAT rate changes Sage One will automatically update.
---
Report
on
Business
Performance
Business Owners value having up to date information, ready to hand, whenever and wherever they need it.
We provide a Summary Snap Shot to help business owners and their accountants see how the business is performing.
In the Summary screen you can quickly view sales, expenses and profit for the month and year to date, as well as a number of days left in your VAT period and your top 5 outstanding sales invoices.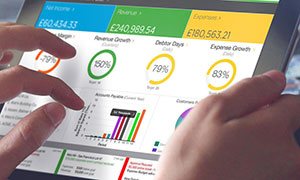 ---
Subscribe
Now
Annual
Monthly
One-Off
Payment